Web-based application development for the freight forwarder, NVOCC, Trucking and Warehousing company.
provide online tracking and management solutions.

Windows application development for the small business who needs customization.
provide easy and quick solution for the business management.

Factory Automation application development for the manufacturing company.
provide solutions in Wonderware application, PLC programming and OIT programming.

Network services for the small business.
provide estimation, installation,and maintenance service.

With I-COM Systems, Inc., You can get efficient service for your Small Business IT problems. I-COM Systems, Inc. provides Software Development and Consulting Service for Logistics Business.
Our main customers are Freight forwarder(NVOCC), Trucking Company, Warehouse Company, Redatail&Distributor.

The main service includes Web-based software consultation and development service for the logistic company.

Web-based applications will provide online tracking container service for the freight forwarder and NVOCC.
Web-based applications will also provide the small business intranet and automation.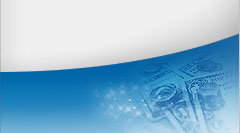 Web Based Software Products
- Freight Forwarding System
- Trucking Dispatch System
- Warehouse Inventory System
- ERP Module Integration
- Accounting Integration
- E-Shopping Mall System


EDI Solution Products
- EDI with AESDirect
- EDI with Carrier
- EDI with Quickbook


Customized Development
- POS(Point of Sale) System
- Accounting System
- Labeling & Automation System


Other Solutions & Service
- Computer Hardware & Network
- DVR Installation
- Regular Onsite Service
- Web & Email Server Hosting